Hundreds of program alumni have led distinguished careers in journalism. Many have held top management positions at major media companies. They have won awards such as the Pulitzer Prize and the Emmy. Others have thrived in the legal profession, business or the academic world. Here are some of our prized alumni.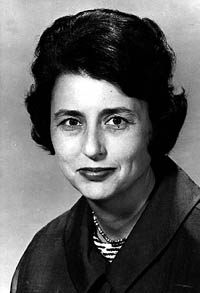 Joan Wagner Beck (1940)
Syndicated columnist, author, editor
Joan Wagner Beck, a nationally syndicated columnist, was a Chicago Tribune writer and editor for 48 years. She also was the first woman to serve on the newspaper's editorial board. In addition, she was the author of several books, including the widely acclaimed "How to Raise a Brighter Child," which was translated into eight languages, as well as "Is My Baby All Right?" and "Effective Parenting."
Shortly after her death in 1998, knowing how much she had loved the program, her family and colleagues established an endowed scholarship for the Institute in her name. In 1980, she wrote: "What I remember most [about the Institute] is simply gratitude for a pivotal, life-changing experience. So much of my life flowered from that summer… Being a cherub gave me the self-confidence to make a career of journalism. A generation later, the program helped my daughter to make a truly independent decision to do the same." (Her daughter, Melinda, a 1971 cherub, was a long-time writer and columnist for The Wall Street Journal.)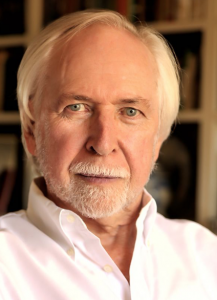 John (Jack) Miles (1959)
Pulitzer Prize winner; author
John Miles won the 1996 Pulitzer Prize for his book "God: A Biography." His work has appeared in The New York Times, The Washington Post, The Boston Globe and the Los Angeles Times. His book "God in the Qur'an" was published in 2018. He holds a doctorate in Near Eastern languages from Harvard University.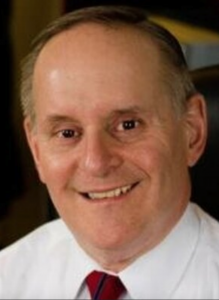 Al From (1960)
Author of "The New Democrats and the Return to Power"; founder and former CEO of Democratic Leadership Council
Al From was executive director of the House Democratic Caucus from 1981 to 1985. He founded the Democratic Leadership Council in 1985 and was its CEO until April 2009. After earning a master's degree in journalism from Northwestern University, From was deputy adviser on inflation to President Jimmy Carter from 1979 to 1980. He played a prominent role in President Bill Clinton's election and served as domestic policy adviser during the Clinton transition. He is a member of the Medill Hall of Achievement.
"The Cherub program introduced me to Northwestern and horizons I never would have seen and to opportunities I never would have had," From wrote in an email. "My experiences as a cherub convinced me Medill was the only place for me. That led me not only to five great years in Evanston but to Washington, where I launched a career that developed beyond my most grandiose dreams. I can honestly say that being a cherub was the first step on the Medill path that changed my life."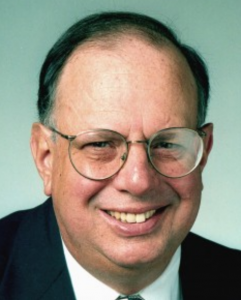 James (Jim) Klurfeld (1962)
Former vice president at Newsday; Pulitzer Prize team winner
James Klurfeld was part of the team that won the 1970 Pulitzer Prize for Public Service for exposing government corruption on Long Island. He was also vice president and editorial editor of Newsday, where he worked for almost 40 years. He received the American Society of Newspaper Editors Distinguished Writing Award in 1988 for editorials about the Iran-Contra hearings. Klurfeld is a visiting professor of journalism at Stony Brook University.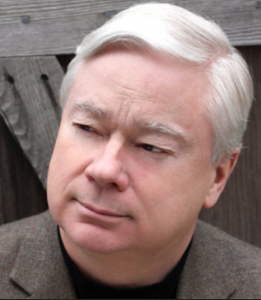 Barry Petersen (1965)
CBS News correspondent; Emmy Award winner
Barry Petersen joined CBS News as a reporter in 1978 after graduating from Medill and having written for some newspapers. While at CBS, he has covered many major stories, both domestically and from abroad. In 2010, Petersen published his critically acclaimed book, "Jan's Story," about his wife as she battled Alzheimer's disease. Petersen has been honored many times for his reporting, including two Emmy Awards and an Edward R Murrow Award. His CBS team's reporting on Tiananmen Square received an Alfred I. duPont-Columbia University Award and a George Foster Peabody Award. He also is a member of the Medill Hall of Achievement.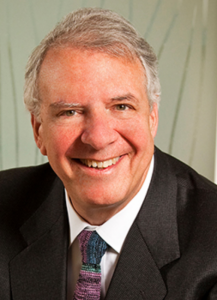 Albert Scardino (1965)
Pulitzer Prize winner
Albert Scardino won the 1984 Pulitzer Prize for Editorial Writing following his series in Savannah's Georgia Gazette on local and state matters. Much more recently, he wrote about America's "uncivil war." He died in 2023 at age 94.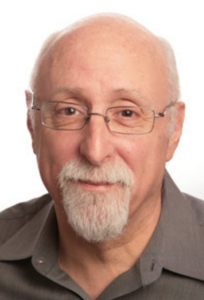 Walter Mossberg (1965)
Former technology columnist for The Wall Street Journal; co-founder and editor-at-large of Recode
Walter Mossberg, now retired, was the principal technology columnist for The Wall Street Journal after covering national and international affairs for 18 years. He was a co-creator and co-producer of "D: All Things Digital," a tech conference in partnership with The Wall Street Journal, and the co-executive editor of AllThingsD. He also was co-founder and editor-at-large of Recode, a technology news and reviews site. He graduated from the Columbia University Graduate School of Journalism.
"My cherub summer at Medill was the crucial step in cementing my decision to become a journalist," he wrote in an email. "It was an unforgettable combination of eye-opening experiences, new skills, camaraderie and fun. The instructors and staff were wonderful. Even after all these years, it's unforgettable."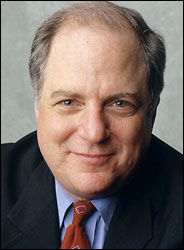 Frank Rich (1966)
Essayist; writer-at-large for New York Magazine; executive producer for the HBO series "Veep"
Frank Rich was a culture and politics writer for Time Magazine, the New York Post and New Times Magazine before joining The New York Times as chief theater critic. Among other things, he is known for his work as an op-ed columnist for The Times starting in 1994, and he received the George Polk Award for his commentary in 2005.
In an email, Rich wrote: "I've long said that I learned all the basics I needed to know about journalism in my five weeks as a cherub at Medill — from the basics of reporting to meeting a deadline to learning the distinction between factual writing and opinion writing, between constructing a news story and an essay. It also was a lot of fun because of the chance to meet students with similar passions from all over the country, to discover the great city of Chicago, to get an advance taste of college campus life away from home, and to interact with such smart and dedicated young instructors, many of whom went on to stellar careers."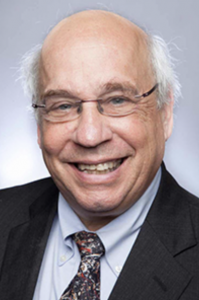 Fredric (Rick) Tulsky (1967)
Pulitzer Prize winner; editorial director of Injustice Watch
Fredric Tulsky won with two other reporters a 1987 Pulitzer Prize in Investigative Reporting after exposing wrongdoings in the Philadelphia court system. Several years later while at The Mercury News in San Jose, California, he was a finalist for a another Pulitzer Prize in Investigative Reporting. Tulsky also has reported for the Los Angeles Times and the Center for Investigative Reporting. He was the founding director of the Medill Watchdog program and ran it until 2015. He now is editorial director of Injustice Watch, a non-partisan, not-for-profit, multimedia journalism organization.
In an email, Rich wrote: "I've long said that I learned all the basics I needed to know about journalism in my five weeks as a cherub at Medill — from the basics of reporting to meeting a deadline to learning the distinction between factual writing and opinion writing, between constructing a news story and an essay. It also was a lot of fun because of the chance to meet students with similar passions from all over the country, to discover the great city of Chicago, to get an advance taste of college campus life away from home, and to interact with such smart and dedicated young instructors, many of whom went on to stellar careers."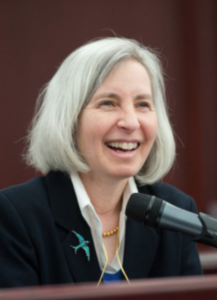 Martha Minow (1971)
Professor and former dean at the Harvard Law School
Martha Minow served as dean of Harvard Law School from 2009 until June 2017. As dean, she led the diversification of the Harvard faculty and student body before stepping down and returning to the Harvard Law School faculty. Minow first became an assistant professor at Harvard Law in 1981 (at age 27) and a full professor in 1986. She has written 15 books and many scholarly articles published in journals of law, history and philosophy. She has a bachelor's degree from the University of Michigan, a master's degree from Harvard, a law degree from Yale and an honorary doctorate from Northwestern.
"When I think about good writing on a deadline or about a community devoted to vigorous discussion and fun, memories of my time as a cherub quickly come to mind," Minow wrote in an email.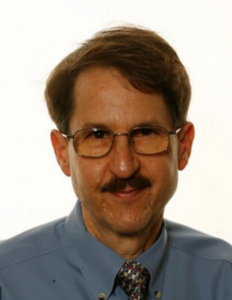 Howard Reich (1971)
Long-time Chicago Tribune arts and jazz critic; author; Emmy Award winner
Until his retirement in 2021, Howard Reich had been writing for the Chicago Tribune since 1983 and is the author of five books, including "The Art of Inventing Hope: Intimate Conversations with Elie Wiesel." He was named Chicago Journalist of the Year in 2011 by the Chicago Journalists Association. He has served on the jury for the Pulitzer Prize in Music four times and has received several awards including Northwestern University's Alumni Merit Award and an Emmy Award. Reich attended Northwestern University as a piano performance major and freelanced for the Chicago Daily News.
"For me, the cherub program was kind of opening the door to the world of journalism and work and ideas," Reich said in an interview. "Until I was in the cherub program, journalism was something I did in my high school, for my high school newspaper, so it was very much a student activity. For me, the cherub program was a bridge to professionalism."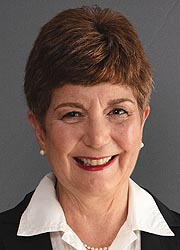 Linda Foley (1972)
Maryland General Assembly, House of Delegates
After graduating from Medill in 1977, Linda Foley was a reporter and copy editor at the Lexington Herald-Leader in Lexington, Kentucky. A few years later, she began working for the national Newspaper Guild and in 1995, Foley was elected as the first woman president of the Newspaper Guild, which she led for 13 years. Later she became president of the Berger-Marks Foundation, an organization promoting women in the labor movement. She was vice president of the International Federation of Journalists and is a member of the Northwestern University Council of 100. She was inducted into the Medill Hall of Achievement in 2006 and won the Alumni Merit Award at Northwestern University in 2007. More recently, she was elected Chair of the Montgomery County (Maryland) Democratic Party. In 2021, she began serving in the Maryland General Assembly's House of Delegates representing Maryland's 15th District.
"The defining inspiration for me was the summer I spent at Northwestern as a journalism cherub. Those five weeks back in 1972 laid out a world of possibilities for me that still encourage me these many decades later. It came at a critical moment for a young woman trying to set a career course."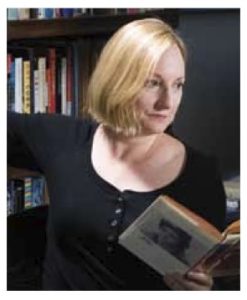 M.G. Lord (1972)
Educator; author; critic; political cartoonist and illustrator
Reviews, articles, political cartoons and/or illustrations by M.G. Lord have been featured in many publications, including Newsday, The New York Times, The Wall Street Journal and The New Yorker. She teaches at the University of Southern California and has written several books, including "Forever Barbie: The Unauthorized Biography of a Real Doll." She is a graduate of Yale University.
"The whole program was great — especially meeting my fellow cherubs and our terrific counselors," Lord wrote in an email. "Martha Minow [former dean of the Harvard Law School], who inspired me as a high school student, continues to inspire me. I loved being in an environment where braininess was okay. And I loved Chicago. I discovered Bill Mauldin's work that summer; he became a mentor and wrote the introduction to my first collection of political cartoons (published in 1982 by Little, Brown). I also collaborated on an illustrated guide to the journalism counselors — which gave me confidence in my ability to draw caricatures that looked like their subjects."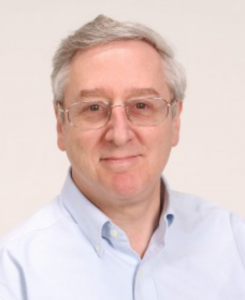 Richard Eisenberg (1973)
Former managing editor, Nextavenue.org
Richard Eisenberg retired in 2022 following a career that included managing editor of Nextavenue.org, the PBS site for readers aged 50+, an editor at Good Housekeeping and at CBSMoneywatch.com. He also worked at Money Magazine for 19 years, including as executive editor. He is the author of "How to Avoid a Mid-Life Financial Crisis." Eisenberg graduated from Medill in 1978.
"Being a cherub solidified my love of journalism and led me to a) apply to Medill early decision and b) pursue the career I've enjoyed since graduating," he wrote in an email.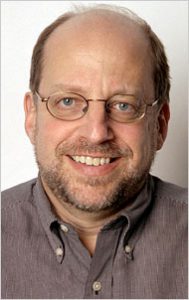 Matt Purdy (1973)
Deputy managing editor at The New York Times; Pulitzer Prize finalist
In 2014, Matt Purdy was named a deputy executive editor of The New York Times. Before that, he worked as a reporter on the metro desk of The Times, then as a deputy editor and investigations editor before becoming the assistant managing editor. In 1989, Purdy was a Pulitzer Prize finalist for National Reporting. He also was a local reporter and Washington correspondent at The Philadelphia Inquirer for 12 years. While attending Northwestern University, he worked on The Daily Northwestern and majored in philosophy and English literature. He graduated in 1978.
"I remember talks we had with law and journalism professors about ethics, the First Amendment and the history of journalism," he wrote in an email. "Those talks, along with the Watergate scandal that was unfolding that summer, opened my eyes to the fact that journalism was not just fun but an essential force in the democracy. The cherub program ended up being my only formal journalism training, but it launched me on a rewarding career."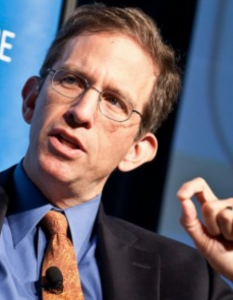 Paul Sagan (1975)
Emmy Award winner; former CEO of Akamai Technologies; former president of Time Warner; ProPublica board chairman
Paul Sagan is a three-time Emmy Award winner and a fellow of the American Academy of Arts. In 1991, he joined Time Warner Cable to launch news channel NY1. He later became president of Time Warner, where he oversaw online operations. He joined Akamai Technologies in 1998 and served as CEO from 2005 until 2013. In 2010, he was appointed to the National Security Telecommunications Advisory Committee. Sagan became chairman of the board of ProPublica in 2017. He is a Medill graduate, a life trustee of Northwestern University and a member of the Medill Hall of Achievement.
"Being a Medill Cherub not only confirmed my path into journalism but also helped set my direction to college and Northwestern University," Sagan wrote in an email. "It was the first time I was able to immerse myself in the field of professional journalism, writing stories for publication and interacting with peers who all wanted to pursue a shared passion for work and learning."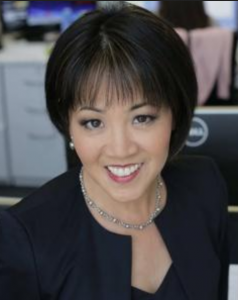 Joie Chen (1977)
Emmy Award winner; former CNN anchor and former CBS News correspondent based in Washington, D.C.
While at CNN, Joie Chen received an Emmy Award for her reporting on the Atlanta Olympic Park bombing. She won a second Emmy for her coverage of the Beltway sniper attacks in Washington, D.C. She was a correspondent for CNN and CNN International, anchored the network's flagship program, "The World Today," and created the network's first interactive news program, "NewsSite with Joie Chen." Later, starting in 2002, she worked as a CBS News correspondent based in Washington, D.C., and as a contributor to CBS Sunday Morning. From 2013 to 2016, Chen was an anchor for Al Jazeera America's daily prime time news program "America Tonight." She is a member of the Medill Hall of Achievement.
"I remember my cherub summer as one of the best of my life," Chen wrote in an email. "We worked HARD—up late and early and through every weekend— reporting, meeting some of the most important people in journalism, and making new friends. It really prepared me for life as a Medill undergrad! Some of the people I met that summer remain among my closest lifetime friends and I'll always encourage high school students to go for that experience. #cherubforlife"
Michael Slackman (1978)
International editor at The New York Times; Pulitzer Prize winner
In 1997, Michael Slackman was part of a team that won the Pulitzer Prize in Spot News Reporting for Newsday following the crash of TWA Flight 800 and its aftermath. In addition to Newsday, he has written for the Los Angeles Times and has reported from Cairo, Berlin and Moscow. Slackman has worked for The New York Times since 2002 and has held various positions ranging from metropolitan desk reporter to international editor. He is a graduate of Northwestern University.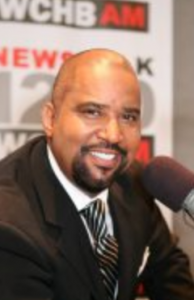 Angelo Henderson (1979)
Pulitzer Prize winner
Angelo Henderson, who died in 2014, won the 1999 Pulitzer Prize in Feature Writing for his Wall Street Journal story about an attempted armed robbery at a drugstore that resulted in the robber's death. He also served as president of the National Association of Black Journalists for two terms. He was a print and broadcast journalist for more than two decades.
"I was thinking about being a lawyer until I went to Northwestern for a summer and discovered how great journalism was," Henderson said in a 1999 Editor & Publisher story. "The next year I was in a minority journalism program at the University of Kentucky. The high school programs were real turning points for me."
In 2021, he was inducted into the Michigan Journalism Hall of Fame, with credit given to the pivotal role the cherub program played in his life:  https://fb.watch/55JnjjK1YN/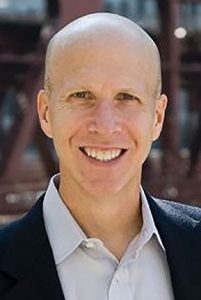 Jonathan Eig (1981)
Award-winning author and sports journalist
Jonathan Eig's sixth book, "King: A Life," the first major biography of Martin Luther King in 40 years, was published in 2023. His 2018 book, "Ali: A Life," won numerous awards, including the PEN/ESPN Award for Literary Sports Writing, best book of the year by Sports Illustrated and a NAACP Image award. He is working on a documentary on Muhammad Ali with Ken Burns. Eig appeared in two other Burns documentaries: "Prohibition" and "Jackie Robinson." Eig has written for The New Orleans Times-Picayune, The Dallas Morning News, Chicago magazine and The Wall Street Journal. He credits cherubs for initial passion for journalism.
"I loved getting thrown into the deep waters of student journalism and finding out I could swim," Eig wrote in an email. "I remember the thrill of chasing the all-day story, the horror of misspelling a source's name, the anxiety around doing interviews at the Fourth of July parade in Evanston. I had a pretty good idea when I arrived that I wanted to be a reporter, but the cherub program cemented it for me."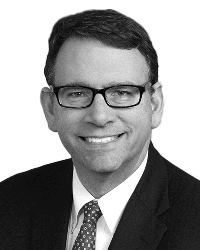 The Hon. Gabriel A. Fuentes (1981)
U.S. magistrate judge
Judge Gabriel Fuentes graduated from Medill in 1986 and worked as a reporter at the City News Bureau of Chicago, the Chicago Tribune, and the Los Angeles Times before deciding on a legal career. He became a partner and an award-winning pro bono litigator at the Chicago law firm of Jenner & Block, where his clients during his 20-year career in private practice included Northwestern and WBEZ-FM (in a successful, high-profile battle for public access to the court file in the murder prosecution of Chicago Police Officer Jason Van Dyke), and ProPublica Illinois. Judge Fuentes also prosecuted federal criminal cases as an assistant U.S. attorney in Chicago from 2001 to 2006. In 2019, he became a United States magistrate judge for the Northern District of Illinois, Eastern Division (Chicago). He continues to serve as an adjunct faculty member at the Northwestern Pritzker School of Law, where he received his J.D. in 1993.
Judge Fuentes said that being a journalism cherub changed his life. "That summer really focused me on the goal of becoming a print journalist, and on the kind of person I would need to be if I wanted it to happen," he wrote in an email.

Jeff Zucker (1981)
Former president of CNN Worldwide; former president of NBC Universal
Jeff Zucker served as president of CNN Worldwide from 2013 to 2022, and before that he served as CEO and president of NBC Universal. After receiving an undergraduate degree from Harvard, Zucker worked for the "Today" show on NBC, where he was later named executive producer. The Cherub program was his only formal education in journalism and as a way to thank the program, in 2018 he created an endowed cherub scholarship fund.
"I can't say enough about the experience I had as a Cherub at Medill," Zucker wrote in an email. "Not only did it offer me valuable insights into the world of journalism, it was also a great way to experience college life as a high schooler on an incredible campus. I'm always amazed at how many intersections I continue to have in my life with other alumni – a testament to what a terrific program it is."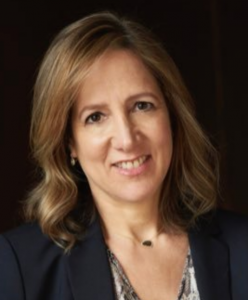 Robin Pogrebin (1982)
Staff reporter, New York Times; book author
Robin Pogrebin, a Yale University graduate, has been a New York Times reporter since 1995.  Among other things, she covers cultural institutions, the art world and architecture.  She also has worked as an associate producer for a documentary unit at ABC News and as a New York Observer staff writer.  She is co-author with Kate Kelly of the book "The Education of Brett Kavanaugh: An Investigation" published in 2019. It takes a deep look into the early years of the life of the Supreme Court justice and his confirmation hearings.
In an email, she wrote: "The Cherub program gave me a rock-solid foundation as an aspiring journalist. I will never forget running around campus chasing news stories and banging out drafts of a lede (on a now quaint-sounding typewriter). I continue to keep in touch with one of my professors and will forever value that formative experience."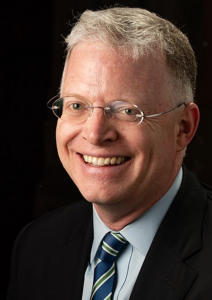 David Rohde (1984)
Pulitzer Prize winner; executive editor of newyorker.com
David Rohde won the 1996 Pulitzer Prize in International Reporting while at the Christian Science Monitor for his stories that helped expose the Srebrenica massacre. In 2008, while reporting in Afghanistan, he was kidnapped by members of the Taliban but managed to escape about seven months later. He shared a 2009 Pulitzer given to the staff of The New York Times for reporting on U.S. military and political challenges in Afghanistan and Pakistan. He currently works as executive editor of newyorker.com and is a CNN global affairs analyst.
"Being a cherub turned journalism into my passion and calling," Rohde wrote in an email. "I will always be grateful for it. Now, a new generation of journalists is needed. Please join us."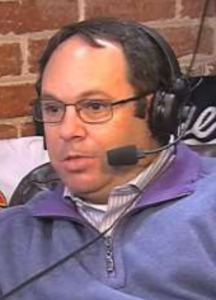 Glenn Geffner (1985)
Play-by-play announcer for the Miami Marlins
Glenn Geffner began his broadcast career at Northwestern University calling baseball, football and basketball games before graduating in 1990. He started his baseball-announcing career as the voice of the Rochester Red Wings and has done play-by-play for Boston Red Sox Minor League baseball and served as a host and reporter for the Red Sox and the San Diego Padres. In 2008, he returned to his hometown of Miami, where he remains part of the Marlins radio team.
Geffner said cherubs "certainly helped me nail down what I wanted to do and exactly how I was gonna get there. It was a remarkable summer."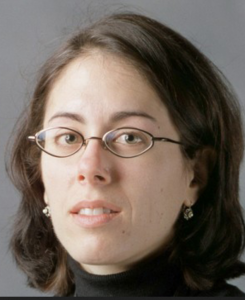 Lisa Pollak (1985)
Pulitzer Prize winner; independent reporter; adjunct faculty at Columbia University's Graduate School of Journalism
Lisa Pollak won the 1997 Pulitzer Prize for Feature Writing when she was a reporter at The Baltimore Sun, telling the story of a family who lost a son to a genetic disease and had to live with the knowledge that their other son shared the same disease. Pollak also won the Ernie Pyle Award for human-interest writing. She was a radio producer at WBEZ radio program "This American Life." Since January 2014, Pollak has been an independent journalist, reporting stories for various podcast outlets including NPR and WNYC.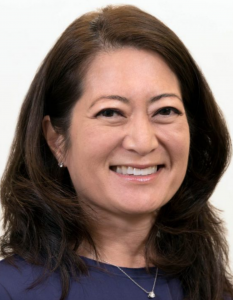 Mary Lou Song (1986)
Entrepreneur and technologist; Medill Hall of Achievement member
Mary Lou Song joined eBay as its third employee in 1996, just five years after graduating from Medill. After leaving eBay, she joined another startup, Friendster. She later launched Tokoni, a story-sharing site; Ongo, a news aggregator; and FuelX, an advertising technology company that provided video advertising platforms to brands and e-commerce retailers. Song is a Medill graduate and a former Northwestern University trustee. She was inducted into the Medill Hall of Achievement in 2019 and currently chairs the Medill Board of Advisers.
"At cherubs, I learned the one lesson that shaped my entire career, and it started with the quote from Confucius: 'Choose a job you love, and you'll never work a day,'" she said. "That quote has guided me ever since." She won a full-tuition scholarship from the Louisville Courier Journal to attend the program in 1986 and as a way to say thanks, she established her own endowed cherub scholarship fund, which has helped pay the tuition for many students over the years.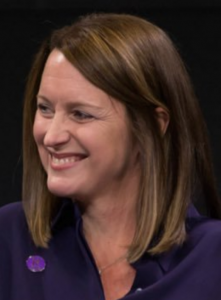 Karen Ferguson Fuson (1987)
Marketing and analytical strategist; Medill Hall of Achievement member; former Gannett Company executive
Upon graduating from Northwestern in 1992, Karen Ferguson Fuson worked in advertising sales at the Gary Post-Tribune. In 1995 she joined Gannett as a manager at The Tennessean in Nashville. From 2003 to 2010, Ferguson Fuson helped lead the Arizona Republic, eventually serving as vice president of sales and strategic planning. In 2010, she became president and publisher of the Indianapolis Star, where she led the newspaper's coverage of Indiana's divisive Religious Freedom Restoration Act. In 2015, Gannett appointed her group president of the western region, overseeing 60 newspapers. She also served as vice president of communications and marketing at Indiana University in Bloomington and was inducted into the Medill Hall of Achievement in 2018.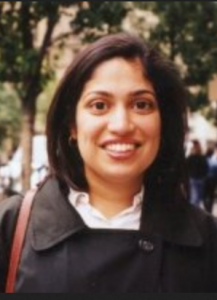 Pradnya Joshi (1988)
National weekend editor at The Washington Post; Medill part-time faculty member
Pradnya Joshi has worked at the Los Angeles Times as a business reporter, the Milwaukee Journal Sentinel as a reporter and Newsday as a senior writer. In 2003 and 2009, she was chosen for the Asia Foundation's Freeman Fellowship to Southeast Asia to discuss the political, economic and educational ties between the United States and that region. From 2006 to 2017 P.J. worked for The New York Times as assistant business editor and in other positions. Then she was trade and agriculture editor at POLITICO and in 2022 she joined The Post. She has both bachelor's and master's degrees from Medill and teaches part time at the Medill Washington office as an adjunct lecturer.
"The cherub program was a fun, real-world experience in reporting and writing," she wrote in an email. "It helped give me a glimpse into what days [and nights] would be like as a journalist. And of course, I had a lot of great friends who ended up at Northwestern and became journalists."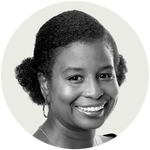 Nikita Stewart (1989)
Assistant editor at The New York Times
Nikita Stewart is an assistant editor on the Metro Desk, a management position where she helps to drive The Times coverage of the city of New York. She also has covered social services, with a focus on City Hall in New York City, for the New York section of The Times. She is the author of "Troop 6000: The Girl Scout Troop That Began in a Shelter and Inspired the World," about a Girl Scout troop that had formed inside a hotel turned into a homeless shelter in Queens. She previously worked at The Washington Post; The Courier-Journal in Louisville, Ky.; The Journal-News in Westchester County, New York; and the Star-Ledger in New Jersey.
"Being a cherub has helped me in my career all these years later," Stewart wrote in an email. "I did not just learn the ins and outs of reporting and writing one summer; I was forever linked to a network of journalists. A fellow cherub recommended me for a job at The Washington Post, and he later was my editor at The New York Times. Apply, and you will have lifelong connections."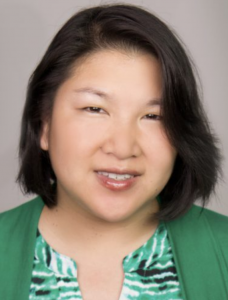 Cynthia Wang (1988)
Pop culture writer and editor; former People and TV Week editor
Cynthia Wang began her magazine career at Medill, where she wrote feature stories for The Daily Northwestern and contributed to the student magazine Campus Voice. Wang worked at People magazine after her 1992 graduation and became an assistant editor in 2007, reporting stories on television personalities and athletes. She covered five Olympics and every major award show during her 18-year career at People. She moved to Sydney, Australia, in 2011, working for WHO magazine, People's sister publication in Australia, before becoming features editor at TV Week. More recently, among other things, she freelances a variety of feature stories and previews What to Watch each Monday on ABC Radio Canberra's Drive show. Wang also contributed chapters to Rise: A Pop History of Asian America From the Nineties to Now, published by Harper Collins.
She said she learned the importance of accuracy, brevity and clarity as a cherub. "If you aim for those things, you will focus your writing," Wang wrote in an email.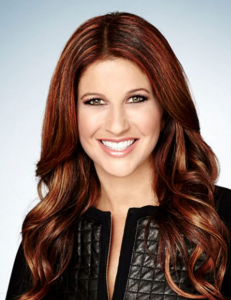 Rachel Nichols (1990)
Showtime's sports division host and producer
Rachel Nichols is host and producer at Showtime in the sports division working on basketball content. Sports Illustrated once described Rachel Nichols as "the country's most impactful and prominent female sports journalist." Among other things, Nichols is known for asking hard-hitting, tough questions of prominent persons in the world of sports. For several years she hosted "The Jump," a daily half-hour show on ESPN and she has contributed to programs such as "SportsCenter," "Sunday NFL Countdown," "Monday Night Countdown" and "E:60." She also has worked for CNN and Turner Sports. For eight years early in her career she covered sports for the Washington Post and before that for the Sun-Sentinel in Fort Lauderdale. Nichols graduated from Medill in 1995.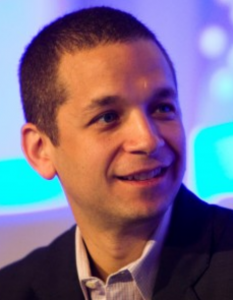 Daniel Roth (1990)
Editor-in-chief and vice president of LinkedIn
Daniel Roth is editor-in-chief and vice president of LinkedIn. Previously, he served as one of the founding members of the Condé Nast Portfolio, and he worked as a senior writer at Wired magazine. He also worked at Forbes magazine and then Fortune magazine as a reporter and editor for eight years. Roth's story about the creators of Skype was named the Best Story on Entrepreneurship at the Business Journalist of the Year Awards in 2005. He is a Medill graduate and is married to Medill alumna Lisa Fingeret.
"The Cherubs program was the first time I was taken seriously as a journalist," Roth wrote in an email. "Up until that time, I was a high school student who played journalist; when I set foot on campus and started getting assigned stories, I was treated like a reporter on assignment. The instructors — all with incredible track records — treated us like adults and we were sponges for their lessons. The summer cemented what I already knew: this was the profession for me. One thing I'd add: it wasn't all reporting. That summer I met people who became my best friends, peers that I still reach out — and one became my wife! It had an impact on my life far beyond Sheridan Road."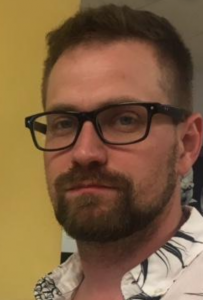 Jeff McMillan (1991)
Desk editor for the East Region of The Associated Press
Jeff McMillan has been at the AP since 2005, where he has worked as national desk editor, assistant East editor, Eastern U.S. enterprise editor and, as of 2018, East desk editor. He previously worked as a graphics and copy editor at Newsday and a copy editor at the Minneapolis Star Tribune. He also serves on the AP Stylebook team, which sets standards for the industry.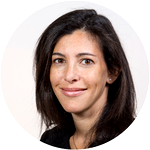 Julie Hirschfeld Davis (1992)
Congressional editor for The New York Times and a CNN political analyst
Julie Davis joined The New York Times in 2014. After covering the White House, she now serves as congressional editor and appears regularly on CNN and PBS. She previously reported on government and politics for The Baltimore Sun, The Associated Press and Bloomberg News. Davis won the National Press Foundation's 2009 Everett McKinley Dirksen Award for Distinguished Reporting of Congress by a print reporter for her coverage of the federal response to the 2008 financial meltdown. She is a graduate of Yale University and co-author of "Border Wars: Inside Trump's Assault on Immigration."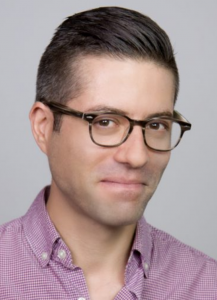 Bret Begun (1993)
Editor at Bloomberg Businessweek
Bret Begun edits features for Businessweek and is in charge of its annual Bloomberg 50 issue, a year-end look at the biggest names shaping business, finance and other fields. In 2020 he was nominated for an ASME award in service journalism for editing the magazine's guide to working from home. Prior to joining Bloomberg, he was an articles editor at Conde Nast where he helped oversee coverage of Details magazine's front of the book. Prior to that, he was a senior editor at Newsweek magazine for 13 years. He covered three Olympics and was national affairs editor during the 2008 presidential election. As an undergraduate at Medill, Begun was an editor and columnist at The Daily Northwestern. He has taught in the cherub program since 2001.
"If I hadn't been a cherub, I probably would not have thought to go into this field at all," he said. "So, in many ways, it was really my entry point into journalism."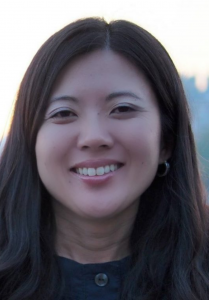 Tomoko Hosaka Mullaney (1994)
Vice President of The Asia Group; co-director of the Asian American Journalists Association Media Institute
Before joining The Asia Group, Tomoko Hosaka Mullaney was deputy economics editor at The Associated Press. She also has served as COO of Plympton and a governing board member of the Asian American Journalists Association. After graduating from Medill in 1999, she worked as a staff writer at The Oregonian for two years before getting a degree in international relations from Waseda University in Tokyo. She worked as an editor for Dow Jones Newswires and as a Tokyo-based reporter for the AP. She is a former UNITY Journalists for Diversity board member.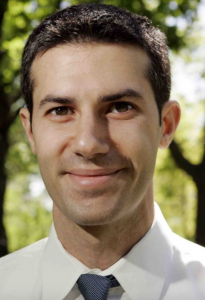 Jeremy Gilbert (1995)
Knight professor in digital media strategy, Northwestern University; former director of strategic initiatives at The Washington Post
Before joining The Post in July 2014, Jeremy Gilbert worked at National Geographic as deputy digital editor. He was associate clinical professor and director of technology and educational spaces at Medill in 2013 and an assistant professor of media product design at Medill for five years before that. He has been an editor at Poynter and sports design director for the St. Petersburg Times. Gilbert graduated from Medill in 2000 and was a guest instructor at cherubs from 2011 to 2013.
"When I first heard about the Cherub program, I only knew a little about journalism, less about Northwestern and virtually nothing about what being a Cherub would be like," Gilbert wrote in an email. "The Cherub program turned out to be absolutely foundational for my life and career. My summer as a Cherub led me to attend Northwestern, to become a journalist, teach journalism and even to come back to the Cherub program as an instructor."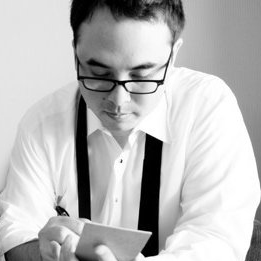 Tommy Craggs (1996)
Enterprise editor at Mother Jones and senior editor at HuffPost
After graduating from Medill in 2001, Tommy Craggs covered the police and crime beat in New Orleans. During his career, Craggs has reported for The Wall Street Journal, SF Weekly and Slate Magazine. He also has been executive editor of Gawker Media, political editor of Slate Magazine and editor-in-chief of Deadspin. At Deadspin, Craggs was part of a team of journalists who broke the Manti Te'o story. After investigating Te'o and the death of his girlfriend Lennay Kekua, the Deadspin team proved in a January 2013 article that she never existed at all.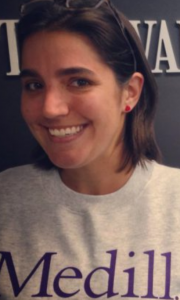 Erin Ailworth (1998)
Wall Street Journal copy editor and reporter
Erin Ailworth has been an editor and a reporter in the Chicago bureau of The Wall Street Journal. She has covered natural disasters throughout the United States, including Hurricane Harvey, and other breaking-news events, such as the Jussie Smollett case and mass shootings. She is a lifetime member of the National Association of Hispanic Journalists, where she has served as secretary and vice president of print. She is a Medill graduate.
"I love it," Ailworth said about her cherubs experience. "It's an unforgettable experience. I think it was one of the formative experiences for me in terms of journalism and my life as a journalist. It all has this rosy glow at this point. You get to see Northwestern in the summer. It's all sort of magical."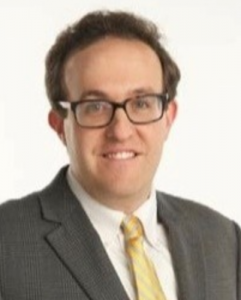 Adam Rittenberg (1998)
ESPN senior writer, college football 
Adam Rittenberg began his career in sports journalism at ESPN and at the Daily Herald in Arlington Heights, Ill., while still enrolled at Medill. He joined the Daily Herald as a staff reporter upon his graduation in 2003. He then joined ESPN as one of its first sports journalism bloggers in 2008. He now reports stories on national college football for ESPN. He has worked as an adjunct teacher at DePaul University since 2014 and at Northwestern University.
"The best thing was definitely the people," said Rittenberg about his cherub class. He still remembers rotating rewrites, where he learned the importance of accuracy and newsworthiness.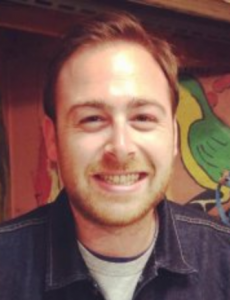 Brian Orloff (2001)
Head of product and email strategy, Penguin Random House
Before assuming his current position, Brian Orloff was senior director of product management at Penguin Random House. He also has been a product manager at Shuttershock and at CBS Interactive, has worked at ABC News and People magazine, has been an online assistant editor and contributing writer for Rolling Stone, and a feature writer at the St. Petersburg Times. He graduated from Medill in 2006.
"Some of my favorite memories were having long, late-night conversations in and around the dorm—we were in CRC—and feeling inspired to come home and start my senior year and get more involved in my school paper," he wrote in an email. "I feel like being a cherub pushed me to remember to always ask lots of questions—and to always be motivated by curiosity."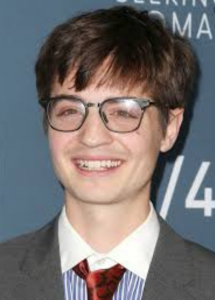 Simon Rich (2001)
Novelist, humorist and screenwriter; author of two novels and various collections of humor pieces; executive producer of "Man Seeking Woman"
Simon Rich has written several books, including the Thurber Prize-nominated humor collection "Ant Farm: And Other Desperate Situations" and the widely acclaimed "New Teeth Stories" published in 2021. He is a former writer for "Saturday Night Live," where he was the second-youngest writer hired. Rich and the staff of SNL were nominated for an Emmy Award three times. He was also a writer for Pixar's "Inside Out." Rich is currently an executive producer of the comedy "Man Seeking Woman." His BBC Radio 4 series, "The World of Simon Rich," premiered in 2016.
"Even though I ended up completely selling out to write for television, I will always value the lessons I learned at the Medilll-Northwestern Journalism Institute," Rich wrote in an email. "I can still hear John Kupetz's voice in my head whenever I'm editing, urging me to ditch the adverbs and prune all unnecessary qualifiers. Medill trained me to write like a professional and I use the skills they taught me every day!".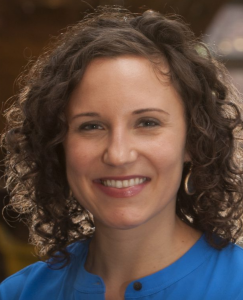 Francesca Jarosz Brady (2002)
Senior vice president, VOX Global, Indianapolis
Francesca Jarosz Brady is a vice president at VOX Global, a public relations firm with offices across the country. Based in Indianapolis, she develops communications strategies for clients with a focus on media relations. Prior to joining VOX, Jarosz Brady worked for The Mind Trust, a nonprofit that focuses on K-12 education. She began her journalism career at The Indianapolis Star, covering Indianapolis city government and public safety. Jarosz Brady also covered state and local government, banking and finance for the Indianapolis Business Journal. Additionally, she delivered a weekly TV business report on Indianapolis' FOX affiliate station. She graduated cum laude from Northwestern University in 2007.
"I gained so much from my time at cherubs — from valuable insights that have stuck with me throughout my career, to new friendships, including my freshman year roommate, who remains a close friend today," Jarosz Brady wrote in an email. "Applying for the program was one of the best decisions I've ever made. It shaped the course of where I went to college and helped me hone a passion for learning and writing that I still apply in my job every day."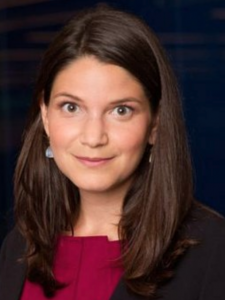 Emily Glazer (2005)
Reporter, The Wall Street Journal
Emily Glazer has covered a variety of stories for the Wall Street Journal, most recently focusing on business leaders and the power they wield. She wrote about the intersection of finance, business and politics in the 2020 election. She also has covered bankruptcy and restructuring at the Journal and has written about consumer product companies like Procter & Gamble. She interned at The New York Sun and the Austin American-Statesman. Glazer graduated with honors from Medill in 2010.
"Cherubs introduced me to my future college roommates, real-world journalism in a judgment-free setting and the collegiality of a newsroom," Glazer wrote in an email. "It confirmed that I wanted to be a journalist and tell impactful stories. Roger Boye still gets in touch when I have big stories — and those are some of my favorite emails to get to this day. I cannot recommend Cherubs enough to learn more about what life can be like as a journalist, to build long-lasting friendships and to test out college life."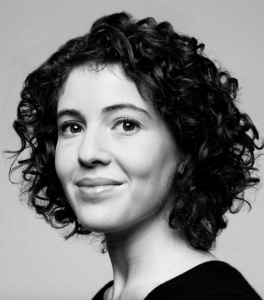 Charlotte Alter (2006)
Senior correspondent at Time Magazine covering politics and social issues; co-host of Sirius XM Radio show "Alter Family Politics"
After graduating from Harvard University in 2012, Charlotte Alter went to work at Time Magazine, where she has written cover stories. As national correspondent, she reported on the 2016 presidential election and wrote that year's Person of the Year Runner-Up story about Hillary Clinton. She also covered political campaigns in 2018 and 2020. Alter co-hosts the Sirius XM Radio show "Alter Family Politics." She has been published in The New York Times and The Wall Street Journal.
"My cherubs experience was really tough but it was also my best and [my] only formal training in journalism," Alter wrote in an email.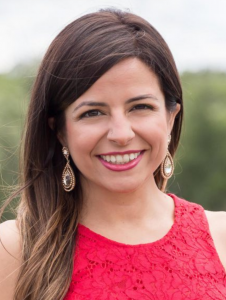 Tania Karas (2006)
Senior editor, Devex; former immigration reporter and editor for Public Radio International; U.S. Fulbright Fellow
In 2015-16, Tania Karas was a U.S. Fulbright Fellow and went to Greece as an independent freelance writer to cover the country's refugee and financial crises. Her work has appeared in Refugees Deeply, IRIN Humanitarian News and Foreign Affairs Online, among other publications. She graduated from Medill in 2011 and then covered U.S. immigration and New York courts for the New York Law Journal. She also has a graduate degree in International Human Rights Law from the University of Oxford. She has been an immigration reporter and editor at PRI since March 2018.
"Being a cherub taught me the power of storytelling, both to hold public officials accountable and to help people understand each other," she wrote in an email. "Cherubs gave me invaluable advice on writing, interviewing and ethics that I use every single day in my career."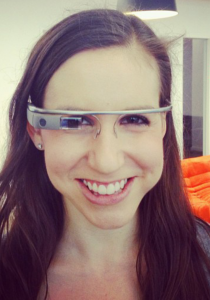 Callie Schweitzer (2006)
Global Creator Programs Lead, LinkedIn, New York
Callie Schweitzer graduated from the University of Southern California's Annenberg School for Communication and Journalism in 2011. In 2012 and 2013, Schweitzer was named one of Forbes' 30 Under 30 in media and one of Business Insider's 30 Most Important Women in Tech Under 30. Schweitzer's work has appeared in TIME, The New York Times, Mashable, The Huffington Post and People magazine, among other publications. Schweitzer has worked as director of marketing and communications at Vox Media and deputy publisher of Talking Points Memo. She also served as editorial director for audience strategy for Time Inc. and chief content officer at Thrive Global. More recently, she started The Callie Co., an executive advisory board that works with Fortune 500 businesses. She joined LinkedIn as a senior editor in 2020.
"The highlight of my cherub experience was being surrounded by passionate people—both other cherubs and instructors—who chose to spend their summers nerding out about journalism," she wrote in an email. "I owe so much of my career to cherub instructor Cynthia Wang, who put in a good word for me at People when I applied for an internship the summer after cherubs."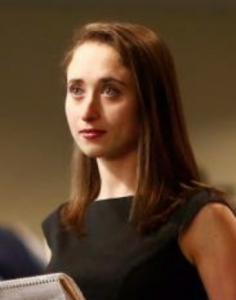 Katharine (Katie) Glueck (2007)
Chief metro political correspondent, The New York Times
Before joining The New York Times in 2019 as a politics reporter, Katie Glueck had been published in The Wall Street Journal, Washingtonian magazine and the Austin American-Statesman. She also worked as a reporter at POLITICO for five years. She covered the 2016 presidential campaign as well as the Republican Party as a senior political correspondent for McClatchy DC. She graduated from Medill with honors in 2012.
"I learned so much from my summer as a journalism cherub—lessons that remain with me a decade later, from how to handle irritated sources to cultivating the crucial practice of double-checking everything (or in cherub parlance: If your mother says she loves you, check it out!)," Glueck wrote in an email. "I remember my cherub summer as a very inspiring period that solidified my interest in pursuing journalism, and I'm so glad I attended!"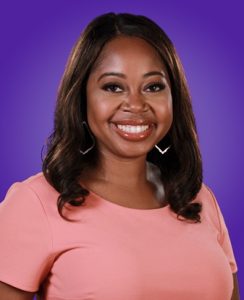 Eryn Rogers (2007)
ABC24 morning/midday anchor, Memphis, TN
Eryn Rogers is a two-time Emmy-award-winning anchor and reporter, currently working as co-anchor for ABC24 Morning and Midday News. She produces and hosts a weekly food segment called "Eryn Eats," where she tries viewer recommendations for restaurants across Memphis and the Mid-South. Previously, she worked as an anchor in Macon, GA; a reporter/anchor in Greenville, SC; and a multimedia journalist and fill-in anchor in Fort Wayne, IN. While at Northwestern, Eryn won an Emmy for a documentary she filmed, produced and edited about gang life among Chicago youth. She also interned at WSB-TV in her hometown of Atlanta and at MSNBC in New York on the program "Hardball with Chris Matthews." In 2012, she graduated from Medill's Accelerated Master's Program, completing both a bachelor's and master's degree in four years.
"Being a cherub changed my life. It showed me journalism was exactly what I wanted to pursue. I'd say it even helped me get into college, since I wrote my Northwestern essay about my time as a Cherub. Beyond giving me the skills I needed to become successful in my career at an early age, it also gave me some of my closest friends to this day."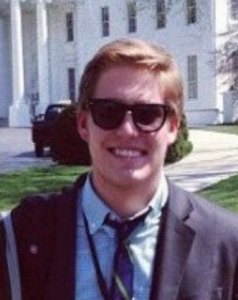 Ian Kullgren (2009)
Labor reporter, Bloomberg Law, Washington, DC
Before joining Bloomberg, Ian Kullgren was a reporter on POLITICO's employment and immigration team. While at The Oregonian in Portland, Kullgren was part of a team that earned the Associated Press Media Editors grand prize for news reporting for covering a 41-day standoff with armed militants at the Malheur National Wildlife Refuge. He earned a bachelor's degree in journalism from Michigan State University.
"It's hard to think of an experience that prepared me more for journalism than Cherubs," Kullgren wrote in an email. "I learned the fundamental theory of journalism and met so many wise, tenacious people, many of whom I'm still friends with. There are a few of us here in D.C. and we still hang out. For a kid from a small town in the Midwest, it was totally transformative. My life would be totally different without Cherubs."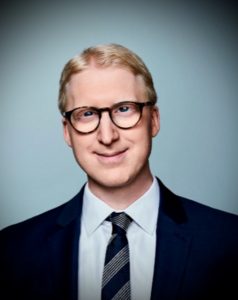 Marshall Cohen (2009)
CNN reporter, Washington, D.C.
Marshall Cohen is a CNN reporter based in Washington who has covered many important events, including the Russia investigation, President Trump's two impeachments and the January 6 insurrection. Previously, he was a producer for CNN's Political Unit and wrote questions for CNN's 2016 presidential debates and town halls. For his work at CNN, he won a News Emmy Award and earned two additional nominations. Earlier in his career, Cohen worked and interned at CBS News, where he was part of the "Face the Nation" team. He is a 2014 Northwestern graduate and served as managing editor of The Daily Northwestern while in school.
"Cherubs was one of the best summers of my life. It set me up for success in the journalism industry. I learned so much and made lifelong friends, too. It is my privilege to be part of the Cherubs community."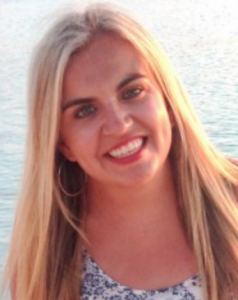 Kendall Ciesemier (2010)
Executive producer of multimedia, the American Civil Liberties Union
At age 11, Kendall Ciesemier founded the volunteer organization Kids Caring 4 Kids, which raises money to improve the lives of children and families in sub-Saharan Africa. She became one of the Prudential and the National Association of Secondary School Principals Top 10 young volunteers. President Bill Clinton visited Ciesemier in 2007 and took her to be on The Oprah Winfrey Show, where he presented her with $500,000, courtesy of a friend, for Kids Caring 4 Kids. In 2013, she co-founded OWN IT, which holds conferences and summits for young women to learn from female leaders. She was honored in Glamour Magazine's 2014 College Women of the Year award, earning the $20,000 grand prize. Before joining the ACLU, she worked at The New York Times as a producer/reporter of opinion video and before that, she was an opinion video producer at Mic. She received a bachelor's degree from Georgetown University.
"Cherubs entirely changed my life," Ciesemier wrote in an email. "That sounds hyperbolic, but it's not. I'm still friends with my cherub friends and the instructors continue to play an impactful role in my career/life. I always say that I learned more about journalism in 5 weeks at Cherubs than I have anywhere else."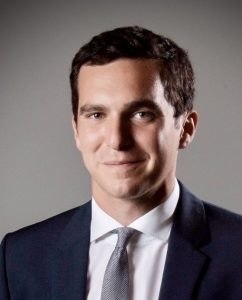 Tyler Pager (2012)
White House reporter, The Washington Post
Before joining The Washington Post in 2021, Tyler Pager worked as a White House correspondent at POLITICO, a national political reporter at Bloomberg News covering the 2020 presidential election and a James Reston Fellow at the New York Times on the Metro desk.
He has a master's degree in comparative social policy from the University of Oxford and graduated as the valedictorian and summa cum laude from the Medill School of Journalism at Northwestern University in 2017. While serving as editor in chief of The Daily Northwestern, the paper was named the best daily student newspaper in the country by the Society of Professional Journalists. 
"The Medill Cherub program was one of the most formative experiences in my journalism career. I received a world-class journalism education, which set me up to succeed in college and beyond. I continue to use the lessons I learned at the program every day, and I still benefit from the mentorship of my Cherub instructors. I could not be more grateful and I credit the program for many of the incredible professional opportunities I've had in my career." He has spoken to several cherub classes and has served as a community associate for the program..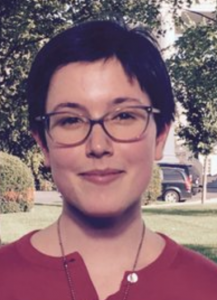 Julia Jacobs (2013)
Culture reporter, The New York Times
Julia Jacobs works as a culture reporter for The New York Times and before that covered breaking news. She graduated from Northwestern University in 2017, where she served as editor-in-chief of The Daily Northwestern. She previously worked at Meet the Press, Reuters and The Boston Globe.
"Before Cherubs, I was looking into premed programs at colleges because I thought being a journalist wasn't practical enough," she said. "The program allowed me to hear from reporters who chose to embrace this work because it is critical to a free and open society. They told us that the best part was waking up every morning to a job that is invigorating and fulfilling. I committed to that dream and never looked back."
Contributors
Some of the reporting and writing for this story was done in 2013-2019 by Sammy Norrito, Caitlyn Rosen, Emily Kim, Natasha Roy, Jonathan Rolfe, Julia Jacobs, Kirsty Jacobs, David Fishman, Kelly Martinek, Caroline Nash, Sam Heller, Isabel Chambers, Megan McGregor, Aden Morvice, Emma Edmund and Erica Snow. In 2021-2022, Marjorie Geraci made appropriate updates.